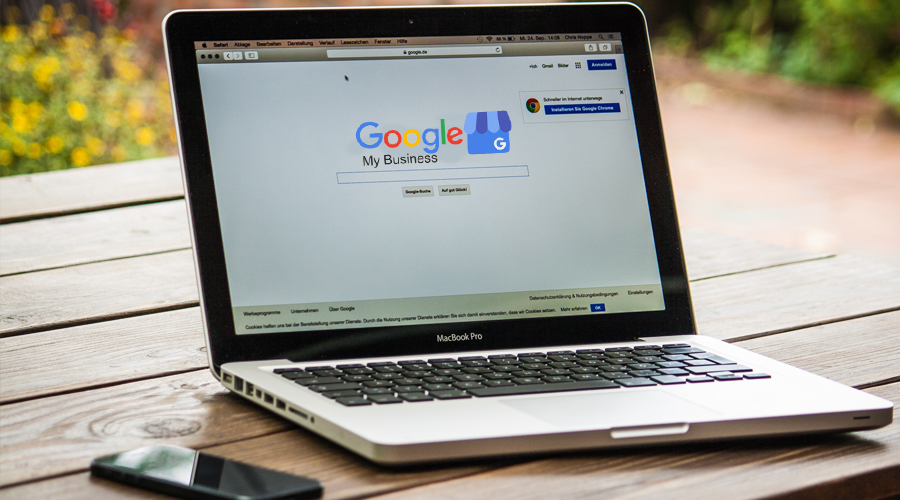 Get More Customers and Boost your Online Presence with Google My Business
If you have a business and haven't yet used Google My Business, you are missing out on a great opportunity to increase your company's visibility online. Google My Business is a free tool that allows businesses to appear in search results and on Google Maps.
Google My Business is a free tool created by Google aimed at helping businesses manage their online presence. This tool provides businesses with greater visibility. The importance of Google My Business is that it increases your ranking in this search engine. With this tool, you give greater online presence to your brand and make it easier for potential customers to find you.
The Importance of Google My Business
By adding your business to Google My Business, you can provide detailed information about your company, such as address, phone number, hours of operation, website, photos, and reviews. You can also post updates, promotions, and events on your Google My Business profile, allowing you to keep your customers informed and up-to-date.
Another advantage of Google My Business is that it allows you to interact with your customers through reviews and questions and answers. Reviews are a way for customers to leave their opinions and comments about your business, which can help build trust in your company and increase its online reputation. Questions and answers allow you to directly respond to customer inquiries and provide them with the information they need.
Furthermore, by using Google My Business, you can also obtain statistics and analysis on how customers find and use your profile, which can help you make informed decisions on how to improve your online presence.
What is Google My Business?
It is a platform that is part of the variety of free products offered by Google. This platform allows businesses to have greater visibility on this search engine and also on Google Maps. Google My Business links a business to its surroundings through a single panel, which facilitates simple and efficient management to add information related to the business. This includes contact information, opening and closing hours, location, and about us section. This tool is perfect for businesses with physical establishments such as technical services, accessory stores, clothing stores, restaurants, among others.
Google offers business owners who want to stand out among local searches to create a company profile, just as Facebook and Instagram do. This increases their chances of appearing in search results with a more visually attractive format. This allows your Google My Business profile to appear immediately when entering keywords related to your products, services, or brand name directly on the Internet.
How to use Google My Business?
To use Google My Business, you need to verify your company, which you can do by SMS, phone, or by requesting a card containing a code from Google, which you will receive at your postal address. You can also access it through the web interface or by downloading the Google My Business application, which offers the same functions.
When you access this tool, the first thing you should do is verify that your company's profile is complete and that the information is correct. You need to add a company description and select specific categories on Google My Business that are appropriate for your business so that Google can display it in the correct searches. It is also recommended to do the following:
Ensure that the information published on Google My Business matches that of your website to ensure coherence.
Set at least three categories in the created Google My Business profile to help differentiate your business from the competition.
The cover image should be attractive, and the recommended size is approximately 1000 x 1000 pixels so that it can be viewed correctly. The profile picture is also important, and the recommended size is approximately 250 x 250 pixels.
Encourage customers to provide their opinions about the company in the local profile in the Write a review section.
What is the importance of Google My Business?
When you create and edit your company's profile on Google My Business, it will appear on Maps and search results, which presents a great opportunity to attract new customers and increase your chances of positioning yourself locally. This is because the address you provide through Google Maps is automatically indexed by Google to your business to appear in search results of people in that locality.
Creating a Google My Business account enables you to identify yourself as the owner of a company and modify the information displayed on Google about your business. This tool is also important for consumers as it helps them find services and products they are looking for in a particular geographic location. This is possible because Google My Business offers a profile of local businesses so that when someone searches for them, related information will appear. Google My Business can help you improve your digital reputation, become more competitive, and gain more customers in a free and straightforward way.
Why use Google My Business?
The advantages for businesses when using Google My Business are many, including:
Improves web presence
The service provided by Google My Business provides all the information about your business to make it more accessible to customers. This gives a better image to the public because you have a better web presence.
On this tool, you have the possibility to publish the description, hours, location, photos, and rating according to customer experience.
Improves SEO
Being in the Google My Business directory provides SEO benefits as Google rewards those who use their services. This means that when there are two identical businesses, Google will give priority to the one that is in its directory.
Appears on Google Maps
When businesses create a profile on Google My Business, it appears on Google Maps, which helps the company to be more easily found. Google gives importance to the geolocation of users when showing search results.
This means that when a person searches for the service or product that the company offers on Google and it is located near your area, you will have a privileged position in the search engine.
Customer interaction
The Google My Business service provides the opportunity to interact with customers. Therefore, it is recommended that you read and respond to the opinions and reviews made by customers on your profile. This is because people are guided by the reviews they find on the internet.
Tracking statistics
This tool offers simple statistics that allow you to know important information about customers. For this reason, it shows data related to how customers search for your business, the number of times they have viewed your photos, the actions taken on your profile, the times they have requested directions to your business. This information is very important to know customer behavior.
In summary, if you are not yet using Google My Business for your business, we recommend that you do it as soon as possible. It is an easy-to-use tool and can make a big difference in the visibility and online reputation of your company.