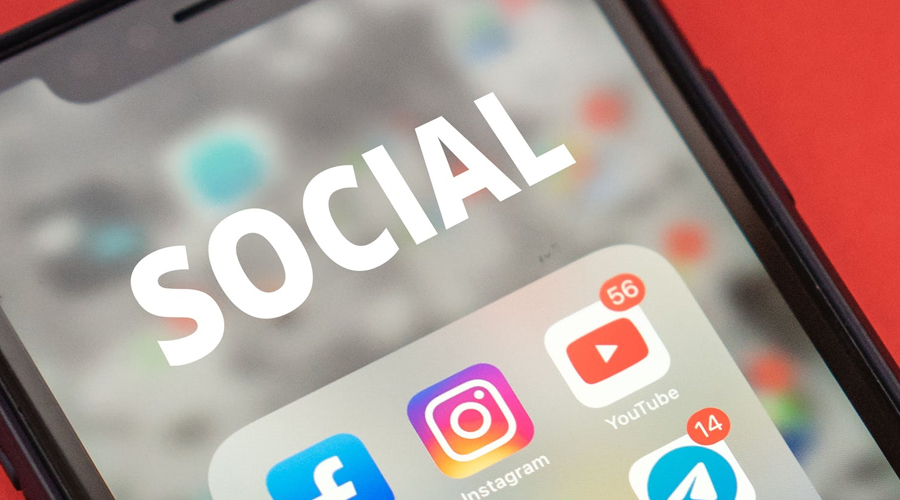 YouTube Marketing: Harnessing the Power of Video for Business Success
Social Media Marketing, YouTube
Studies have shown that YouTube is the most widely used social media platform in Spanish-speaking countries. This makes it essential for any company, business, or brand to engage in YouTube marketing, as videos are easily discoverable through keywords.
To stand out on this social network, it is necessary to meet certain requirements, as the number of active channels and users continues to grow. With a well-planned YouTube marketing strategy, reaching the audience becomes faster and easier.
What is YouTube?
YouTube is a video-sharing platform that was created in February 2005 to host audiovisual content. In recent years, it has become a widely used social media platform and is the second most popular search engine after Google. It is responsible for hosting and sharing viral videos that circulate on the internet daily.
Users can upload videos to YouTube for others to consume online at any time. It is considered an on-demand television via the internet. On this platform, users can not only view professional content but also watch videos created by anyone.
Anyone can create an account on YouTube and share their own videos with the world. It also allows live streaming. This platform can be used by both companies and individuals to disseminate videos, as visual content is crucial for improving the reach of social media posts.
What can you do on YouTube?
YouTube offers various functionalities and possibilities, including:
Create a channel: This platform allows users to create channels to upload their own or other people's content, as long as it complies with the guidelines. Channels can be customized to have a visually appealing appearance that enhances the image of the company, brand, or personal branding. This functionality is useful for businesses, professionals, or audiovisual creators.
Generate interaction with followers: YouTube enables users to comment on videos, express their opinions through likes or dislikes, and engage with the community. Responding to comments plays a vital role in community growth and retention.
Explore the activities of other professionals: Users can subscribe to channels and receive notifications when new videos are uploaded. This helps to discover other perspectives on favorite topics and serves as inspiration.
Monetize broadcasts: It is possible to earn money through YouTube by enabling monetization and incorporating advertisements to generate regular income. Many people professionally upload videos to this platform to monetize their content and provide informative value.
How to do YouTube marketing?
To start marketing your business on YouTube, begin with simple steps, as it is a learning process. Improvement comes with creating more videos, refining formats and styles, enhancing filming techniques, and utilizing keywords effectively.
When you create videos and publish them on YouTube, promote them through other social media platforms and maintain a regular posting schedule. Over time, as your audience grows, YouTube marketing will become a significant advertising channel for your business.
With over 1.5 billion users, YouTube requires a well-planned content strategy to achieve visibility, gain followers, increase post reach, and achieve higher conversions.
To implement YouTube marketing effectively, follow these steps:
Define your objectives: Determine what goals you want to achieve with your YouTube channel and how it fits into your overall marketing strategy. Objectives may include driving traffic to your website, increasing followers, earning money, or building brand recognition.
Conduct research: Before creating a video, conduct research to understand your competition, their video types, and posting frequency. It is also essential to explore current trends and popular content on YouTube.
Create and optimize your YouTube channel: Once you have defined your objectives and understood the YouTube landscape in your industry, it's time to create and optimize your channel. Choose a memorable name that aligns with your brand, making it easier for your followers to find you. Including relevant keywords in your channel name can increase the chances of discovery in generic YouTube searches.
Channel description: Create a channel trailer or introduction video that showcases what your channel offers, the benefits viewers can expect, your posting schedule, and a brief introduction about yourself. Use relevant keywords in the description to improve search visibility.
Utilize visuals: Optimize your video uploads and use visually appealing cover images that represent your brand. The cover image is the first impression viewers have of your video. Additionally, use compelling frames, images, and texts within the video to keep viewers engaged and encourage them to click on links or annotations.
Video titles: Video titles are crucial for YouTube marketing and SEO. Research and incorporate relevant keywords into your video titles to improve search rankings and discoverability.
By implementing a comprehensive YouTube marketing strategy, you can harness the power of this platform, reach a wider audience, and achieve your business goals.
Remember that YouTube marketing is a continuous process of learning and improving. Analyze your channel stats and metrics, get feedback from your audience, and adjust your strategy accordingly. With time and dedication, you'll be able to expand your reach, increase your brand's visibility, and achieve success in YouTube marketing. Harness the power of this platform and take your digital strategy to the next level!