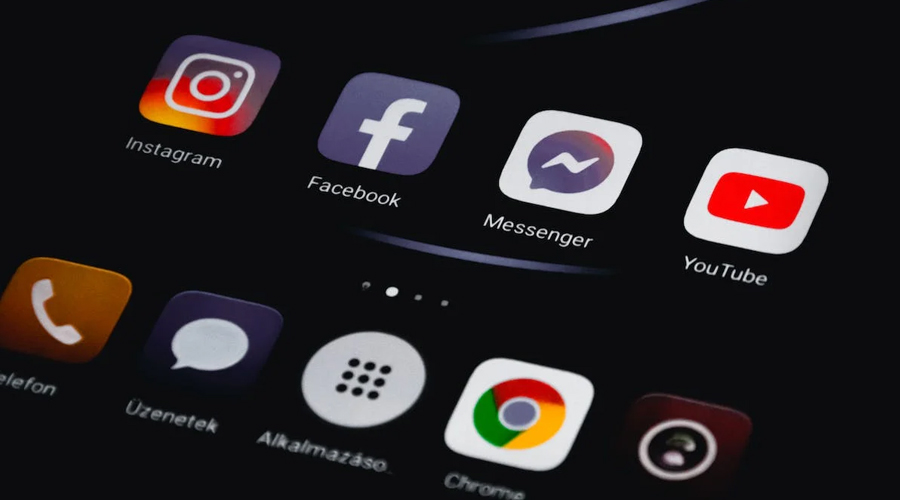 3 Major Social Media Marketing Advantages
Social Media Marketing Advantages
Enhancing Brand Reputation, Engagement, and Search Visibility
Social media offers numerous advantages for brands and businesses in today's digital landscape. It has become a crucial element in any marketing strategy, enabling the enhancement of brand reputation, image, and authority. Moreover, it provides an opportunity for personalized and dynamic interaction with the target audience.
The prominence of social media platforms in marketing cannot be overstated. These platforms have transformed into essential channels where users spend a significant amount of time. By leveraging marketing strategies, brands can foster increased engagement with existing and potential customers while achieving improved search engine rankings.
Social media encompasses various activities conducted with the aim of promoting a brand across platforms such as Instagram, Twitter, Facebook, YouTube, and LinkedIn, which enjoy significant user engagement. Unlike traditional marketing techniques, social media enables personalized and dynamic interactions with the brand's target audience.
Effective social media digital strategies may involve producing content for blogs, Facebook, Instagram, or Twitter, as well as integrating videos across platforms like YouTube, various social media channels, and blogs. The key lies in adapting these strategies to suit the unique needs of each brand or company, thereby enhancing brand image and positioning, facilitating quick dissemination of information, increasing brand recognition, and gathering valuable insights about customers and potential clients.
The Importance of Social Media in Digital Marketing
The majority of marketing professionals recognize the significance of digital marketing strategies in establishing closer interactions with potential customers, existing clients, and the buyer persona. With a growing number of consumers using social media to search for information on new products or brands, platforms such as WhatsApp, Facebook, LinkedIn,
TikTok, Instagram, and YouTube become ideal channels for enhancing brand reputation, recognition, and authority. These platforms enable the consistent publication of quality content that establishes brand identity and fosters user trust.
By consistently delivering high-quality content, brands increase the likelihood of potential customers visiting their social media profiles. Additionally, by incorporating links to the company's website and blog within social media posts, brands can improve their search engine rankings.
Advantages of Social Media Marketing
Since their emergence, social media platforms have become an integral part of users' lives. Business owners and companies recognize the opportunities these communication channels offer, leading to increased investments in marketing. The advantages of social media marketing are diverse, ranging from direct interaction with users to budget savings on advertising. A strong social media presence allows brands to stand out in the market, ultimately leading to increased sales.
As social media platforms continue to evolve and attract more followers, their potential for businesses grows exponentially. Many companies and brands have improved their customer service using platforms like Twitter and WhatsApp, while others have witnessed increased sales through Facebook and Instagram. However, some businesses still question the benefits of investing in social media or struggle to leverage available resources effectively. To shed light on these concerns and emphasize the importance of social media, let's explore some of the key advantages of social media marketing:
Brand Recognition: Social media platforms enable cost-effective brand recognition and facilitate direct engagement with the target audience. By interacting with users through comments, shares, and likes, brands enhance their recognition.

Increased Conversion Rate: Social media provides detailed user statistics, including demographics, interests, and content engagement. This information allows brands to adjust their strategies in real-time, generating leads and increasing conversion rates.

Market Insights: An effective marketing strategy allows brands to gather valuable market insights. By engaging directly with the audience, brands can learn about their concerns, perceptions, and feedback regarding products or services. Social media platforms also provide opportunities to monitor market trends and competitors, helping brands maintain authority within the industry and continually improve their offerings.
In summary, social media digital marketing offers a multitude of advantages, including brand recognition, increased conversion rates, and valuable market insights. Harnessing these advantages can significantly impact the success and growth of a brand in today's highly competitive digital landscape. Therefore, it is essential to invest in social media marketing strategies and optimize the use of these platforms to achieve business goals and yield substantial results.