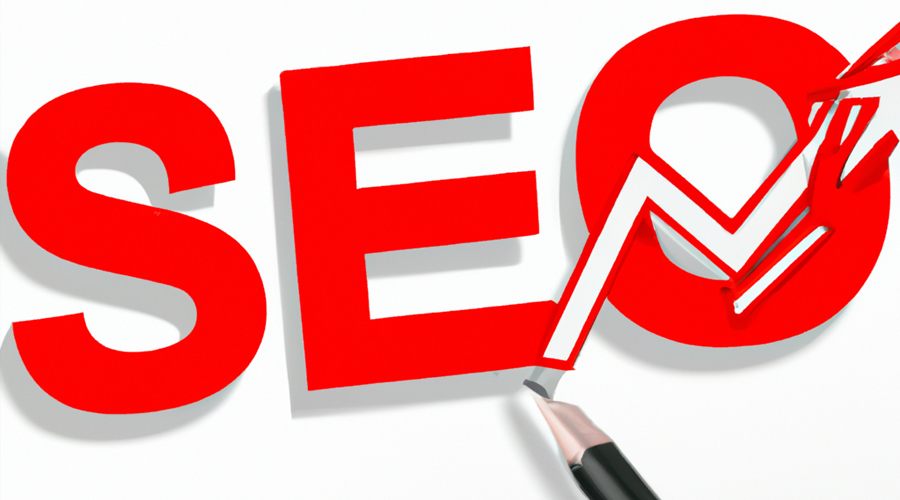 Maximizing Your Website's SEO Potential: A Comprehensive Guide
Unleashing the Power of SEO on Your Website: How to Create High Engagement and Drive Traffic?
High SEO Potential on Your Website: How to Create It? Every entrepreneur who tries to promote their online store, website, or blog must take into account that there is a long way to go from placing the website to actually reaching the customer. In order for the website to achieve a higher position in search results over time, you must implement an effective strategy based on all SEO activities. How can you create high SEO potential on your website? I'll show you how below.
The Right Plan is Crucial
You may be wondering, how do I start optimizing my website in terms of SEO activities so that it is soon in high positions in Google's search engine? How do I write content, choose keywords, and carry out a series of other activities so that, on one hand, the website meets Google's algorithmic requirements and, on the other hand, is user-friendly for those who visit it?
It is better to answer these questions before writing the first lines of code. In many cases, planning the logical architecture of the website will have a key impact on its quality, as well as on its ease of adaptation to SEO requirements. An excellent practice that will give us an advantage over the competition from the start is to write down the entire structure of the website, broken down into sub-pages, and the layout of all the most important features together with the developer. After completing the plan, you can move on to the technical issues related to planning your website, which will have great SEO potential.
Choosing a Domain and Hosting
The choice of domain and website hosting are also important criteria that will ensure the uniqueness and reliability of the online store you are opening. Many people don't pay too much attention to the URL and domain name, but it is this information that makes it easy for potential customers to find your place on the web.
The choice of hosting is also crucial, as a good choice will guarantee high performance, which is essential in terms of SEO optimization. The most important criterion to consider when choosing a hosting provider is server speed. If the page takes more than 4 seconds to load, you can expect your position to drop due to Google's algorithms. So, ensure a hosting provider that won't let us down even in the case of high traffic on the site. Interestingly, your position can also be reduced when the mobile site does not meet the 4-second loading criteria. But let's talk about the mobile site later. In addition to speed, it's also worth analyzing the server location and its quality. Ideally, the server should be located in the same region or country as you. How can you check the quality of the hosting provider's services? Existing customer reviews will prove to be reliable.
How to choose a page name?
Above all, it should be easy to remember and directly related to your brand. Instead, avoid the practice of embedding a keyword in the website address; it doesn't work in your favor and makes it difficult to remember the name.
Potential for SEO and selection of appropriate keywords
Keywords are the essence of your website and its correct SEO optimization. A well-thought-out selection of relevant keywords will allow for easier access to your website and better results in search engines, which ultimately determines the success of your business on the internet.
You should begin the selection of keywords by listing basic phrases directly related to your business. Additionally, remember the most important places on the page where the keyword should appear. This includes:
Page name (title)
Top of the page/article (h1 title)
In each content/article in the header
Along with the development of your website, you can expand the keyword database not only with additional phrases but also with long-tail phrases, brand phrases, and local phrases. Dedicated tools can help you in the selection of effective keywords, ranging from Google Adwords to the Popular Answer the Public.
Content is equally important
The content of your website is of great importance in the process of optimizing it for SEO. What are the most important rules for creating content for our online store, blog, or website? The texts must be unique, they must provide added value for the recipient, and they must contain skillfully maneuvered keywords.
The content of your website should appear regularly; this will significantly increase the likelihood of your website appearing in search results. Remember that the content should have a certain hierarchy and other important and welcome elements such as lists, tables, and links.
Remember mobile devices
It's worth returning to the topic of complying with optimization requirements for mobile devices on your website. The trend of using smartphones and tablets to browse websites is dynamically growing, and probably in the coming years, these devices will have the largest share in the e-commerce market.
Reason enough to seriously consider designing your website for mobile browsers. If you don't pay attention to this issue, there is a risk of unwanted technical problems related to both page loading and proper display, which unfortunately can have a disastrous effect on optimization for the Google search engine and miss out on the opportunity of good SEO potential.
Will an SEO audit help you optimize your website?
How can you ensure success in the e-commerce industry without extensive experience and the ability to optimize your website for SEO requirements? An excellent alternative for all website and online store owners is to use SEO audit services.
An SEO audit is a detailed analysis of our website, carried out by experts in the field of SEO and optimization. They check every element of our website, from the technical aspect, through the quality of the keywords, the effectiveness of the links, and the verification of the content. The result of an SEO audit will be a series of suggestions and advice on how to improve your website so that you have great SEO potential.
In conclusion, optimizing a website for SEO is crucial for the success of any online business. It involves selecting appropriate keywords, creating valuable and unique content, ensuring compatibility with mobile devices, and conducting regular SEO audits to improve website performance. With the ever-increasing competition in the e-commerce industry, it is essential to pay attention to SEO and stay up-to-date with the latest trends and techniques. By doing so, businesses can increase their online visibility, attract more traffic, and ultimately achieve their goals.