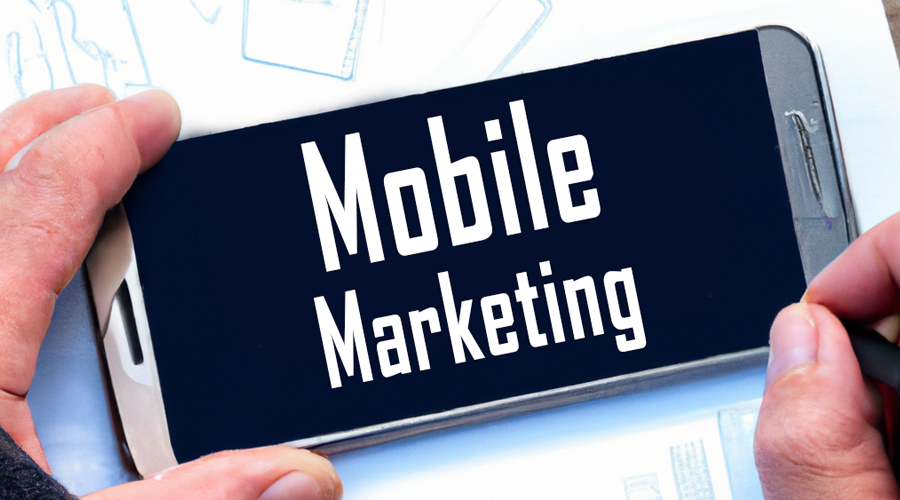 What is Mobile Marketing? A Comprehensive Guide to Reaching Your Target Audience on-the-go
What is Mobile Marketing?
What is Mobile Marketing? Mobile Marketing is a strategy that aims to engage, influence, and interact with a specific audience by utilizing the functions of mobile devices such as tablets, cellphones, and other mobile gadgets. This is a highly effective advertising medium as everyone carries a mobile device with them all day, making it an excellent strategy to reach the target audience directly. Mobile Marketing, also known as Mobile Advertising, comprises a set of online marketing techniques and actions that are carried out through mobile devices.
This variant of marketing emerged due to the rise of mobile phones and their ease of access to the internet, enabling businesses to attract potential customers and foster loyalty. Mobile Marketing is crucial for companies as it allows for direct communication with customers, segmentation and personalization of interactions, and better measurement of results than traditional marketing. Additionally, implementing this strategy enables the use of geo-location, one of the advantages of Mobile Marketing, to launch campaigns exclusively in certain areas.
What is needed to do Mobile Marketing?
To do Mobile Marketing, a plan is needed that must be integrated into the overall marketing plan. It is necessary to set goals in advance to determine what to achieve with Mobile Marketing.
The plan must include a strategy that determines the target audience, the technical marketing elements to use, and the moments in the conversion process where each technical element will be used, detailing the type of device on the appropriate platform.
For Mobile Marketing, a preliminary audience analysis is also required to define the target audience. In this analysis, it is necessary to observe how mobile devices are used and how to effectively access them.
Another thing to do is market analysis to observe the behavior since digital media is very changeable. It is also essential to analyze the competition to learn good practices and trends in the sector.
The results of the competition analysis will allow you to strengthen the good practices and trends that work. But also innovate with those that have not been used by the competition.
Key performance indicators or KPIs must be established to measure goal achievement. The metrics to be used to measure the indicators must also be determined.
The brand must adapt to Mobile Marketing. In the case of using a web environment, it must have a responsive design adapted to devices. When using an app, it must meet the needs and objectives of the audience. If using advertising, it must be adapted to mobile devices.
There are different types of strategies that can be used in Mobile Marketing campaigns to reach the target audience. Some of them are:
SMS Marketing: This is one of the most important strategies of Mobile Marketing and one of the first ones that companies use. This strategy consists of sending text messages to people previously registered on a contact list. This is a very useful tool that helps maintain good relationships with customers. SMS marketing can be used to send promotions, inform about order status or latest releases, remind payment dates, or for collections. The main advantage of this strategy is the high message open rate, which is close to 98%.
Vertical Video Marketing: People spend a lot of time browsing through tablets and mobile devices, which have a vertical screen. Therefore, vertical videos work better and are easier to watch than if the consumer is forced to place the screen horizontally. The creation of this type of audiovisual content is a great creative challenge and a tool that is still underexploited. This video format is used on social networks like Periscope and Snapchat. For the design of this type of videos, it is recommended to place explanatory texts in the images because users often cannot play them with sound.
QR Code Marketing: QR Code technology can generate very good results in Mobile Marketing strategies. It consists of a 2D barcode for the smartphone user to use the camera to read the code and be redirected to another page. When a person introduces a QR Code, they are sent directly to a company website where they can obtain more information about what is being promoted. Also, when this technology is used in product packaging, the customer can be directed to a video tutorial on how to use it correctly. This facilitates communication with the customer and brings them closer to the brand. QR Code can be leveraged by companies in their Mobile Marketing campaigns in various ways.
Mobile Email Marketing: Most emails are opened through a mobile device, which is why it is one of the strategies that provides the best return on investment for advertisers. To achieve this effect, it is necessary to design responsive emails. It is important that the email design is done with Mobile Marketing in mind.
WhatsApp:This instant messaging application has great popularity, and almost everyone has this app on their mobile device. When a customer shares their phone numbers to contact them, a database can be created to send them promotions, notices, or to follow up on their sales process.
In conclusion, Mobile Marketing is an essential strategy for companies that want to connect with their customers in a more direct and effective way. By taking advantage of the features and capabilities of mobile devices, businesses can create personalized experiences for their audiences, increase engagement, and boost their sales. However, to succeed in Mobile Marketing, it is crucial to develop a comprehensive plan that considers the goals, audience, competition, and metrics of the campaign. By using different tactics such as SMS Marketing, Video Marketing, QR Code Marketing, Mobile Email Marketing, and WhatsApp, companies can reach their customers through multiple channels and enhance their brand awareness. Mobile Marketing is not just a trend but a necessity for businesses that want to stay relevant and competitive in today's digital world.